Tai Chi Classes
Our school offers public Taiji (Tai Chi) classes in Manchester, Tameside and Stockport
Jian Taiji has 2 qualified instructors, Ian and Janet providing step by step instruction at all our classes along with individual feedback.
We also provide bespoke classes for groups and organisations (shown below) along with personal training on request.
Please contact us for availability and rates or any other questions not covered in our FAQ.
As Lockdown 2 finishes, we were hoping to be able to get back to classes. However under the Tier 3 restrictions we are not permitted to run indoor classes despite being covid secure.
But dry those tiers, we can still do small outdoor groups and hope you are raring to join us.
So if you're interested in blowing off those cobwebs let us know a couple of days/times you would be available and we'll investigate, discuss and collate before getting back to you with more details. We'll also be continuing with the discounted rate 1 to 1's for those that appreciate our undivided attention!
Remember that life is yin and yang, you can't have one without the other and accepting this allows for balance, harmony and piece of mind
We will be starting Autumn 2020 with a reduced timetable as not everybody is ready to return just yet. All the classes will have smaller numbers to allow plenty of space for distancing and due to Government Covid requirements we will need people to pre-book their places.
OUR NEW TIMETABLE
DAYTIME - Indoor
Monday 11am – 12 noon
Denton West Community Centre, Hulme Rd, Denton, Tameside, M34 2WZ (map)
Max 14 people
(This venue chosen as it is a midpoint to all our previous classes, has the most airy hall and a car park)
DAYTIME - Outdoor
Friday 10:45am-11:45am
Debdale Park, Hyde Rd, Manchester (parking at Debdale Outdoor Centre, M18 7LJ (map)
2 separate groups of max 7 people
EVENING - Indoor
Tuesday 7-8pm (first 15 movements of Laojia) 7-8:30pm (whole Laojia)
St Annes Parish Hall, 1537 Ashton Old Rd, Fairfield, Manchester M11 1GR (map)
Max 10 people
Thursday 7-8pm
The New Bairstow Centre, Rupert St, Reddish, Stockport SK5 6DL (map)
Max 12 people
All classes will be in pre-booked blocks of 4 sessions costing £25 for 1 hour classes and £35 for 1½ hours classes

So please book now as places are obviously limited
We will add further classes as numbers allow, and if you would like to attend a sword class please register your interest. We will also be resuming our weekend workshops in the near future.
IMPORTANT SAFETY INFO
We have reduced the maximum stated capacity of each venue by a third for everyone's peace of mind and safety. All venues will be Covid compliant, cleaned prior to your arrival and we will also be keeping a register of attendance as required by NHS Track and Trace
All students will be required to maintain social distance throughout, sanitise hands on arrival and to not attend if showing any of the publicised symptoms of the virus.
Please ask if you have any other questions and remember...
Don't Delay, Book Your Place Today
Jian Taiji also provides tailored classes for many organisations including -
Why choose Jian Taiji?
At Jian Taiji classes there are 2 fully qualified instructors who have been exclusively studying Chen Tai Chi since 1996. We offer progressive learning in a friendly atmosphere to improve each students individual level of ability regardless of age or fitness.
Check out our class timetable to find a class near you.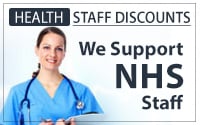 St Stephen's School class
Denton West CC class
Master Wang Haijun with Ian and Janet at the 1st Jian Taiji workshop, Jan 2018
Roundhouse Class
Whitworth Art Gallery Class
East Manchester Games
Contact
Jian Taiji
Chen Tai Chi classes in Manchester, Stockport and Tameside
0161 637 9508
07549453513
jispiral@aol.com